These turkey bacon wrapped asparagus treats are a delicious option for snacking on the Keto diet or as part of a healthy balanced meal.
Bacon Wrapped Asparagus
When we're at home I like to make healthy snacking options like turkey bacon wrapped asparagus. They are easy to prepare and work great for midday hunger and cravings. I am working extra hard to manage my glucose levels since my doctor's reprimand last week. I told her about my bacon fascination and she agrees that this is a great, healthy snack option.
One thing I can do to eat a balanced and healthy low carb diet is follow a keto or low carb diet. Also here is a copy of my keto meal plan I made that helped me lose weight when I needed to.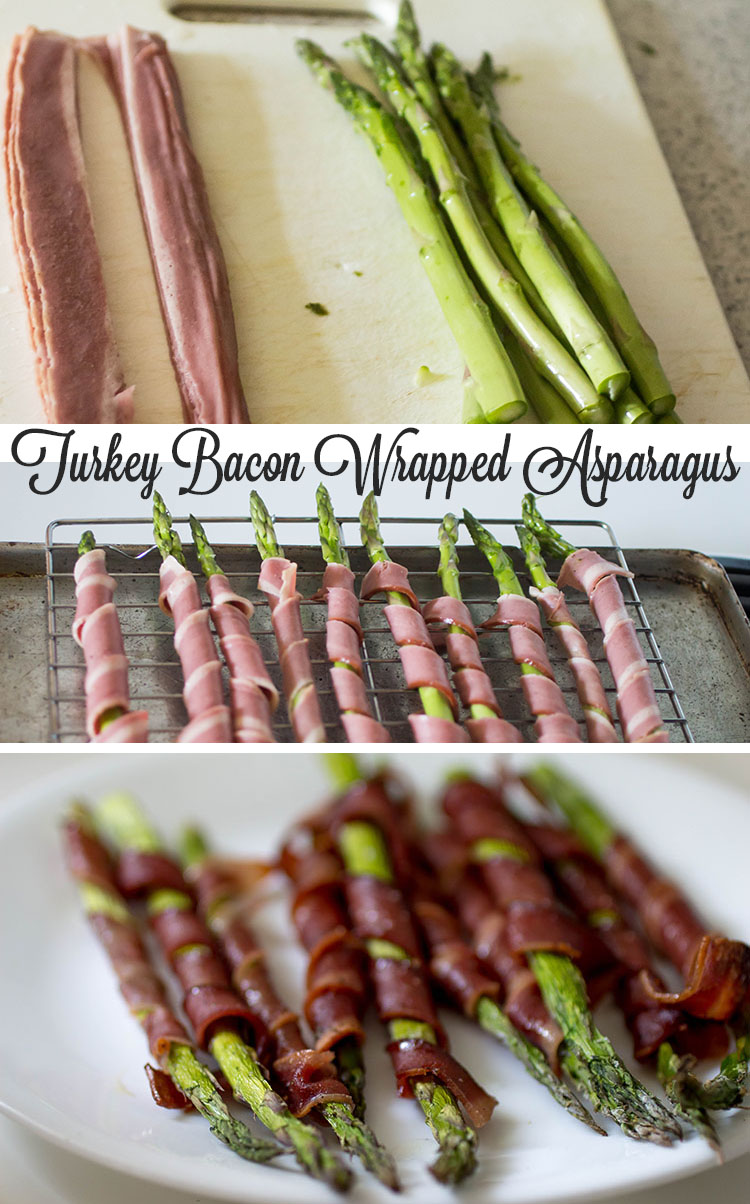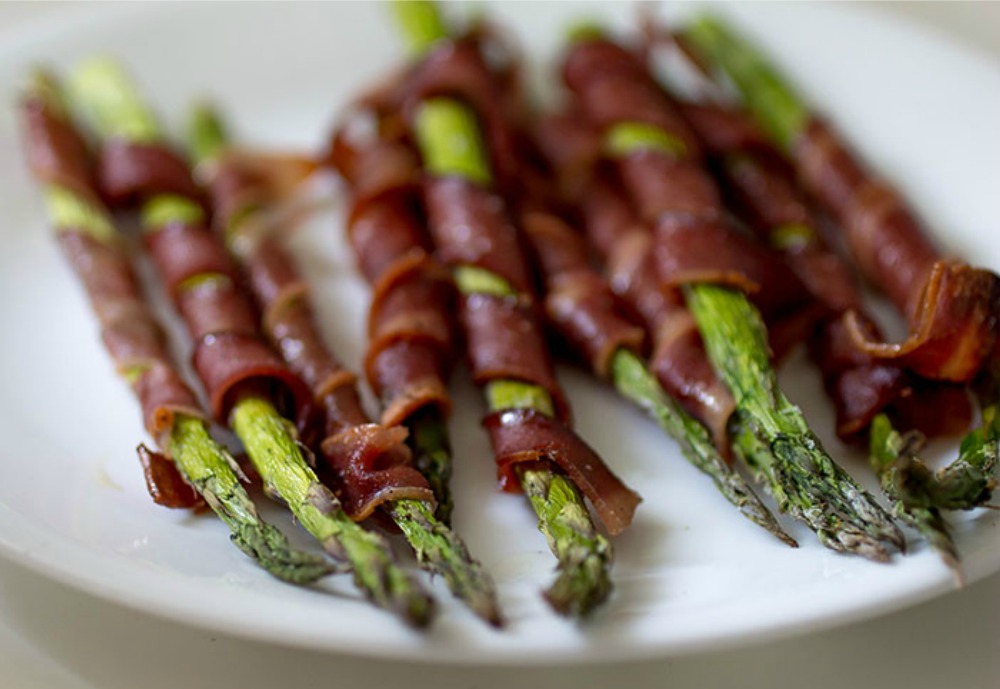 Turkey Bacon Wrapped Asparagus
Ingredients
10 stalks asparagus
5 slices of turkey bacon
Salt pepper, and garlic salt or powder
Instructions
Preheat oven to 375F.
Wash the asparagus really well and discard any dead pieces.
Cut each strip of turkey bacon in half.
Lightly season the asparagus stalks and wrap the bacon around them. Secure the ends with toothpicks if needed.
Add more seasoning if desired.
Put the asparagus on a wire rack and put the wire rack on a baking sheet. Bake for 25 minutes and serve immediately – plain or with your favorite sauce.