What Is an ESA and Why You Might Qualify For One
Animals are such agreeable friends; they ask no questions, pass no criticisms.

George Eliot
Author George Eliot, aka Mary Ann Evans, may well have been writing about emotional support animals when she penned this quote back in the 1800s. Human beings have long recognized and appreciate the companionship of animals in their lives.
But what is an emotional support animal (ESA) and who are the people who meet the criteria to have one? The answers to both questions are similar. An ESA can be any animal. The invisible conditions that qualify people for an ESA may affect anyone at any stage of their lives. Read on for the detail of how and why.
Emotional Support Animals Explained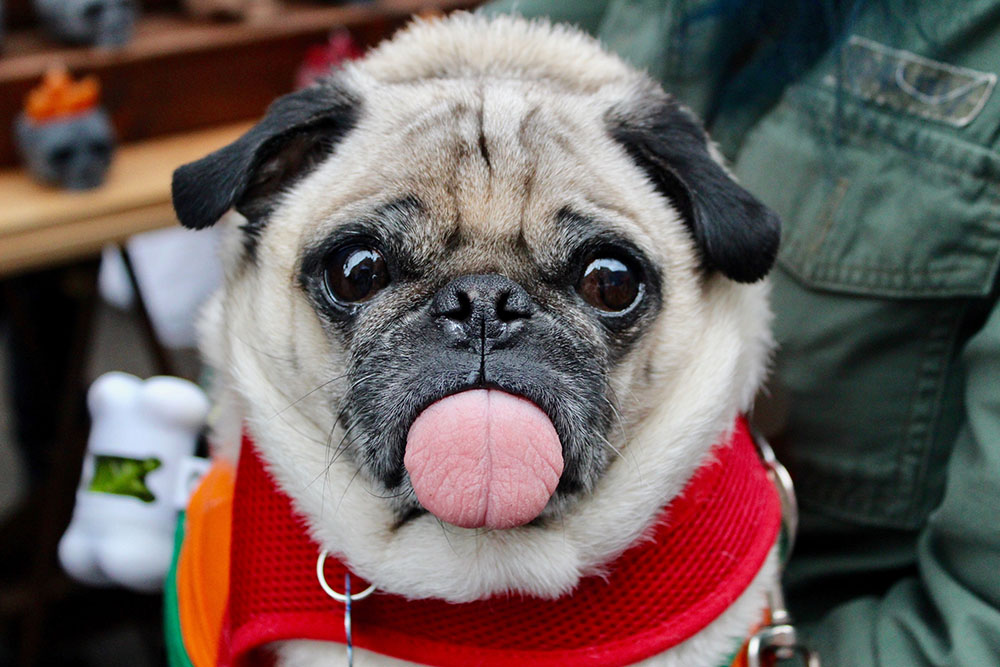 Emotional support animals are a type of assistance animal. They are of therapeutic value to someone with a psychological or emotional disability. The positive effect an ESA has on a person's mental health can help with a day-to-day routine. They can also help with coping in stressful or difficult situations.
All Shapes and Sizes
Any type of animal can be an emotional support animal. The most important factor is that the person has a bond or connection with their animal. The most common types of ESAs are dogs ( click here for more information) and cats, but other species are known! People with emotional support animals choose an animal that they enjoy the company of and feel a sense of support from their presence.
The Benefits of an ESA
Emotional support animals do not receive any specific training. However, they do assist people with their mental or psychological disabilities. The type of animal will be one that helps meet a person's need for emotional support and relief. The act of caring for and loving an animal is beneficial to people's emotional and physical health.
An emotional support animal can help reduce symptoms and improve quality of life. The close bond with an emotional support animal helps with connectedness. Sharing daily life with another living being can help immensely with feelings of being alone. In return, the unconditional love and companionship offered by an animal is priceless.
Eligibility for an Emotional Support Animal
To be eligible for an emotional support animal, a person must have a psychological or emotional condition that an ESA can help. An assessment must be undertaken by a licensed medical health professional.
Types of Qualifying Conditions
There are many mental health conditions which can qualify a person for an ESA. Conditions include, but are not limited to: anxiety, depression, post-traumatic stress disorder (PTSD), phobias/fear, panic attacks/disorders, mood disorders, social anxiety disorder, seasonal affective disorder (SAD), stress, and various other personality disorders.
The health professional will evaluate your need and suitability for an emotional support animal. They work with you to establish whether an ESA is right for you and your current situation. They will help with making the decision on the caring of an emotional support animal.
Having an Emotional Support Animal in Your Life
Emotional support animals are never the sole solution for a serious mental health condition. But they can help immensely with many illnesses that affect your daily life. How do they do this?
An ESA can be as much of a form of social support as any human being in your life. Coming home, and being greeted and having the company of a living being, is divine.

Caring for an emotional support animal can be a diversion away from any triggers related to your condition. Animals often have an innate sense when something is wrong with humans. Responding with an extra cuddle or affectionate gesture.

The physical contact with an emotional support animal, especially a dog or a cat, is beneficial. The aspect of touching itself is important for us all. Stroking, brushing, bathing is relaxing, and playing with an animal can bring light relief.
Traveling with an Emotional Support Animal
There have been many, many stories in the media in recent times about people traveling with their emotional support animals!
This is because under the Air Carrier Access Act people with emotional support animals have the right to have their ESA on domestic flights. What has happened recently has been some abuse of this legal protection. At times, people have flown with animals not suited to air travel. Or, they have misrepresented their own health.
If you need to travel with your emotional support animal, plan ahead. Airlines can ask for 48 hours' notice of your wish to bring an ESA on a flight. Many have policies limiting species and sizes. Often this is for the safety of other passengers, and the animal itself. Some animals are just not designed to breathe under air cabin pressure!
An airline may ask for a copy of your ESA letter. Some also ask for other documentation such as animal health checks. An ESA letter must be issued by a suitably qualified mental health professional. This letter will confirm that you have a condition that qualifies for an emotional support animal during travel.
Living with an Emotional Support Animal
Whatever type of housing or accommodation situation you live in, make sure it is appropriate for your type of animal. Also factor in the financial costs of caring for an animal. This includes food, healthcare, and other accessories.
People who live in rented residential accommodation also have some legal protection for an ESA under the Fair Housing Act. Under this Act, landlords or property owners must make "reasonable accommodation" for anyone with an ESA. This means they cannot refuse someone accommodation on the basis they have an ESA. Nor can they charge additional fees in advance. Most landlords and property managers will have an application process to have an ESA live with you. They may ask for a copy of your ESA letter confirming your need for an ESA.
Emotional support animals can offer a great deal to the lives of those with emotional and psychological disabilities. If you think you might qualify for an ESA, talk it through with a qualified mental health professional. Getting the paperwork sorted ahead of time can save unnecessary worry at the last minute. Once approved, relax and take delight in the joy and companionship that an emotional support animal can offer!
Now, Check Out These Posts